Online Radio Quick Start Guide
Post By Wesley in Self Help on Nov 14, 2017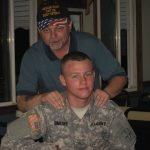 Hi there folks, thanks for visiting our blog. My name is Wes and I have been doing online radio since 1999. Things have really changed since I started but one thing remains the same; when you first start it can be extremely confusing.
The fastest and cheapest way I found to get started is SHOUTcast Streaming with Centova Cast AutoDJ. Your friends here at ProStreaming are trying to make it even easier by giving you a free month to get going. BUT before we go there let's learn how to get started in no time.
Internet Radio 101+
---
Getting Started…
Over the years I have gotten thousands of emails asking for help setting up radio streams. This year I decided to make FREE Video Courses to help you get started quickly by sharing some of my secrets. We thank the fine folks at VidBinge.com for the amazing video share platform.
The first course teaches all the essentials using Centova Cast AutoDJ from start to finish. The training is so intensive in this course we did it in 2 parts.
Part 1 (25 Minutes)
This part covers preparing your audio files and organizing them in folders. I have included free programs you can use to accomplish this phase of getting started. I walk you through every step including using the free software.
Watch The Video: Watch Part 1 Now – Click Here
If you use the Facebook version of the video you may share it with anyone you like!
Part 2 (26 Minutes)
This is where we get down tho the nitty gritty of using Centova Cast. This part includes a tour of the Cenotva Cast Admin Panel, uploading your prepared files, making your playlists and starting your stream. I walk you through every step of managing your Centova Cast Stream.
Watch The Video: Watch Part 2 Now – Click Here
If you use the Facebook version of the video you may share it with anyone you like!
Course Outline
Here you can download the outline I use during the course. You can follow the outline and it has links for you to download the free software. Right click and use "Save Link As" to download it free.
PDF
Power Point Slide Show
Please make sure you comment on the video at VidBinge.com so we know if you learned anything from our efforts.
---
Coming First Quarter 2018
Live Streaming with Centova Cast and SHOUTcast V2.
An Advanced Tour of Centova Cast.
Creating Mobile Stream Mounts.
To Be or Not To Be Legal.
Virtual Automation – Streaming Live to SHOUTcast & Icecast.
Virtual Live Streaming with Live365.